Welcome to Northwoods Experience
Your Bed & Breakfast retreat in Wisconsin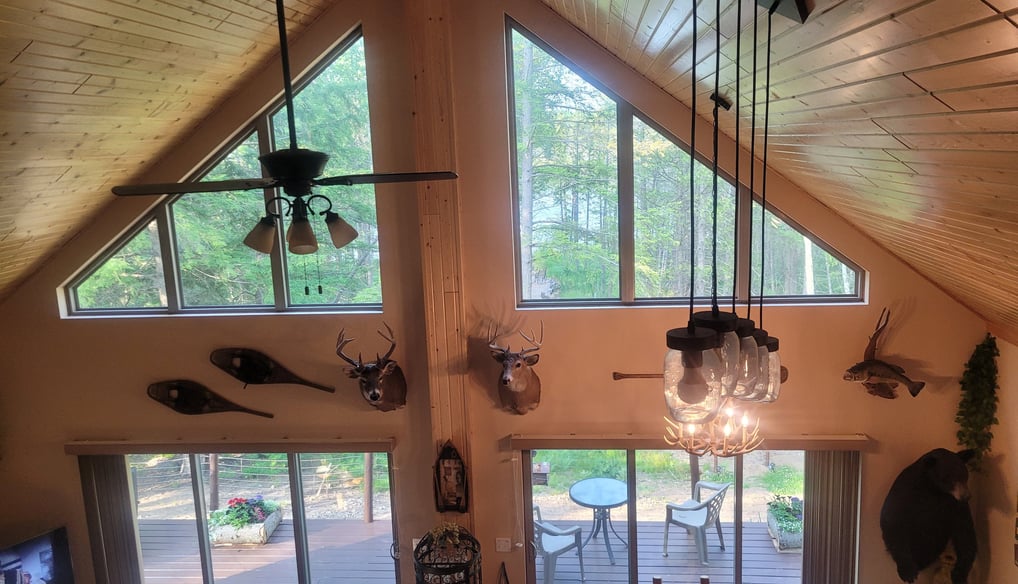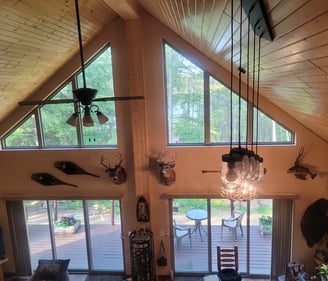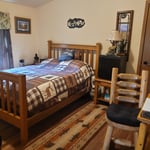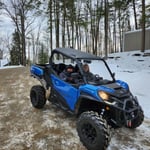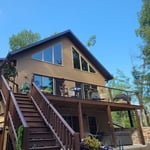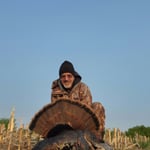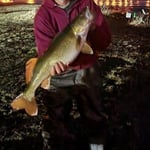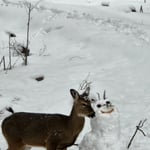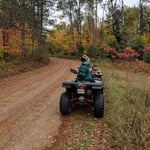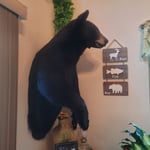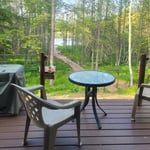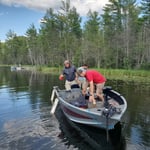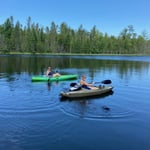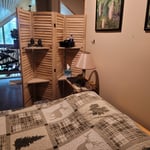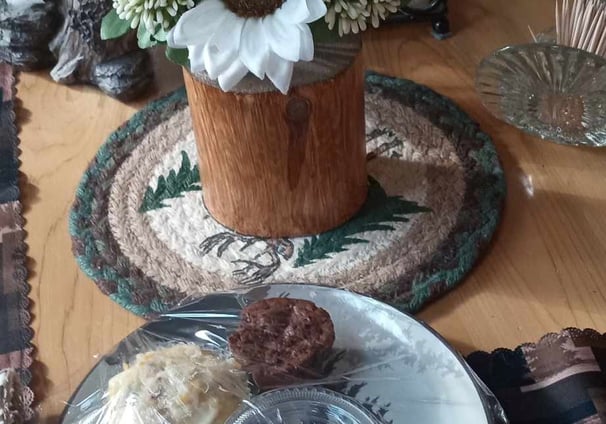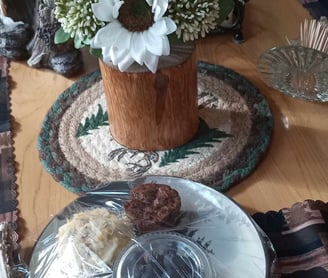 Welcome to your Northwoods Experience
Experience the beauty of Wolf Lake at our cozy Bed and Breakfast. Enjoy a comfortable stay, a private pier, and a delicious breakfast to start your day. Coffee or tea or water self-serve 24 hrs. Excellent wifi included on site. We have the queen bed "Duck room", the open loft double bed "Pine Cone Room", and a single bed "Eagle Room". Mini-fridges and hair dryers too! Cost is $80 per person per night per bed, $50 extra each additional guest in same room; discounts for families or groups. Extra $25/cleaning fee for pets-must be pre-arranged. Cots also available upon request for last minute added guests.
Immerse yourself in the tranquility of Northwoods Experience. Wake up to peaceful views of Little Wolf Lake and enjoy a comfortable stay in our cozy bed and breakfast. Indulge in a delicious breakfast, hot fresh coffee, and make lasting memories on our private pier, a forest or waterfall hike, during our fishing trips, or just soak in some rays. Our usual rates are $80 pp, but do offer discounts and options. We do allow a well-behaved, clean dog with you if pre-arranged with an extra cleaning fee (but pets cannot be allowed in the beds due to possible future guests with allergies).
Online booking capability coming soon..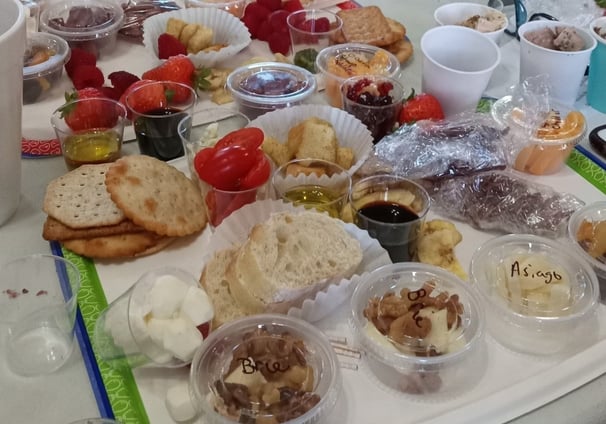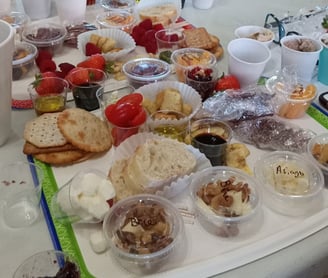 Leave your worries behind and unwind in the peaceful surroundings of this Northwoods Experience. Our lakefront bed and breakfast offers a serene retreat where you can relax and recharge. Immerse yourself in nature, enjoy outdoor activities, and experience the true essence of Wisconsin hospitality.
About Northwoods Experience
At Northwoods Experience Bed and Breakfast, we believe in providing a cozy and welcoming atmosphere for our guests. Nestled in the upper woods of Wisconsin, our lakefront Bed and Breakfast offers a peaceful retreat surrounded by nature's beauty. Whether you're seeking a hunting or fishing weekend, trail riding, little romantic getaway or a relaxing vacation, our comfortable accommodations and warm hospitality will make you feel right at home. We can't wait to meet you and maybe even become good friends!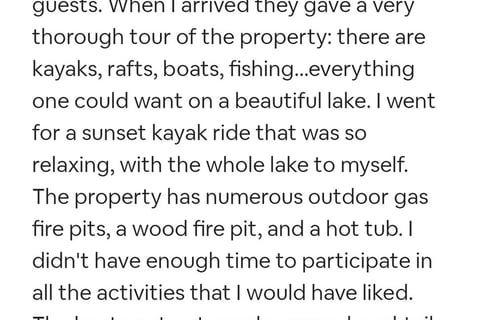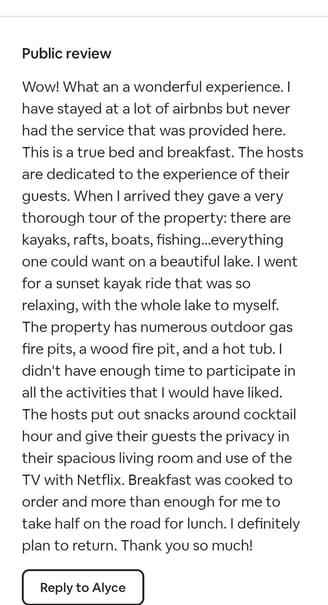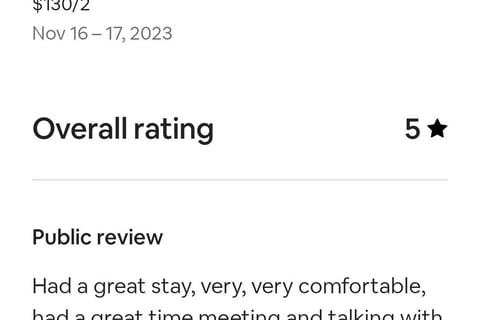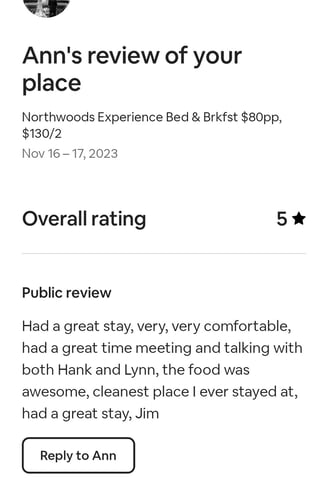 Experience the Beauty of the Wisconsin Northwoods